Ambon
Ambon, is the provincial capital of Maluku, is built on a Hillside overlooking the bay, a chain of around 1.000 islands (some 999 others claim 1029) extending over 851,000 square kilometers of the which only 10 percent is land.
This island chain show differences varying from the Sunda Islands to the west and Sahul zone to the east. Some islands are volcanic area is covered with diverse vegetation, and others are surrounded by some of the best coral reefs and atolls, with soft sand and blue waters, beaches lined with palm trees that lined the beach which makes some of the best beaches in the world. One of the most popular beaches are Natsepa, in Baguala, 17 kilometers from the city of Ambon.
Ambon has a number of interesting historical and cultural sites, Ther is the remnants of Forts built the the Dutch East Indies Company During the heyday of the spice trade. and also the ruins of the Portuguese fort at Hila are almost entirely hidden Beneath roots of a giant Banyan tree
How To Get There ?
Ambon's airport is Pattimura (code AMQ). Pattimura airport is serviced by the following airlines: There are daily flights from Jakarta to Ambon, Makassar or via Surabaya. Or there are ships of various regions in Indonesia. Schedules change frequently, but every travel agent in Jakarta or the big cities in Indonesia can arrange this. This is the airline that you can use to go to Ambon Ambon to or from another place: AirAsia started direct flights from Ambon to and from Kuala Lumpur in early 2009. www.airasia.com, Sriwijaya Air direct flight from Ambon to Jakarta and Makassar. www.sriwijayaair-online.com, Batavia Air has direct flights from Ambon to Jakarta and Surabaya. www.batavia-air.co.id, Kartika Airlines has direct flights to Medan from Ambon, Manado, Sorong, Makassar, and Cangkareng. www.kartika-airlines.com, Wings Air has direct flights to Makassar, Manado and Jakarta, Lion Air has direct flights to Jakarta, Surabaya, Denpasar, Fak Fak, Kaimana, Langgur, Sorong, and Makassar. www.lionair.co.id, and Merpati Nusantara Airlines has direct flights to Jakarta and Surabaya as well as flights to Amahai, Bandanaera, ranging, Langgur, Manado, Namlea, Saumlaki and Ternate. www.merpati.co.id.
Get Around There
To tour around the island you can use a Bemo, a few buses, rickshaws for short distances and much ojeks around the island. Taxis are also available for rent and can be found mostly in major hotels.
What Will You see In Ambon ?
There you can see Siwa Lima Museum, Commonwealth war Graves, Namalatu beach area, Pintu Kota, Waii Eels, Liang Beach, Tulehu Hotwater, and Natsepa Beach.
What Will You Do There :
Siwa Lima Museum : Jalan Taman Makmur Ambon Maluku, Phone 0911-42841 Fax. 0911-State 97117 Museum Maluku "Siwalima" was founded in 1973. Building the museum founded on the old building, which is the former opera house that was built in 1960 with a modern architectural style and building a new extension of the old buildings. The inauguration of the museum conducted on March 26, 1977. The museum collection consists of a collection of biology, ethnography, archeology, history, numismatic / heraldic, philology, ceramics, fine art / senikarya, and technology. Number of collection reaches 5684. Visit the Hours: Tuesday – Thursday: 8:00 a.m. to 2:00 p.m., Saturday: 08:00 to 13:00, Sunday: 08:00 to 15:00, Monday & National holiday: Close. Admission prices. Adult: Rp 2500, ChildrenRp 1500, Group: Rp 1,000.
The Commonwealth War cemetery, In the suburb of Tantui, where the Commonwealth servicemen, who were killed in Sulawesi and Ambon, are honoured. The place is immaculately maintained, still paid for by the Commonwealth. Anzac Day (April) was celebrated here annually until the riots.
Pintu Kota : Gateway to the Banda Sea, the Gates of the city is one of the location of natural attractions that have a special attraction for tourists who want to enjoy the beauty of nature and the sea. These tourist sites are located in the Village Water Louw and directly adjacent to the Village Series, District Nusa Niwe, Ambon. Large stones with steep cliffs that adorn the place is very crowded, especially on this holiday. This tourist location provides a wonderful natural feel by directly dealing with the views of the Banda Sea, Indonesia's deepest sea.
To reach this location, it can be done using public transport or private. When using private transport, using either a motorcycle or a car, travelers can go directly to the location of this tour, because adequate road facilities. Dipugut tourist entrance fee of Rp 1,000 / person. As for two-wheeled vehicles to four wheels for Rp3.000 and Rp 5,000.
When using public transportation, travelers can ride public transit Louw Water Department at a cost of Rp 3,000 one-way trip.
Waii Eels, Located On the east coast of Ambon Island, just outside the port Tulehu, Hawaii is a small village. It is famous for its eels. It lives in a natural river, but the area has been concreted to form a rectangular pool and a 'cave' where eels shelter. You can see here a large eel. If you want to see the eels came out, you can pay a local man will call the eel by slapping the water and lure them with raw eggs.
Hot Springs, Here there are two hot springs in Ambon. The first, called Hatuasa, located just outside the port Tulehu, at the foot of the highest mountain in Ambon, Salahutu. It is about 2 km on the main road. Some local live there and keep the place clean. There was no smell of sulfur.
Natsepa beach. To go to the beach is not difficult. By traveling about 30 minutes from the city of Ambon using ground transportation, then you arrived at the beach Natsepa. Proximity to downtown makes it a favorite location of Ambon city dwellers, and most of the tourists who were visiting the city of Ambon will transit to the coast.
Stretch of white sand make this beach Beautiful. The beach looks clean with a fairly calm sea. Many of the trees around the beach making the beach was lush. The Wisaatawan can take shelter on the sidelines playing on the beach. Sea with calm waters because of blocked bay, making this beach safe for swimming for the visitors.
Liang Beach, On the east coast of Ambon there are two good beaches for swimming, Liang Beach and close to the city Waihura Honimua. The distance from the center of the city of Ambon to the beach about 32 kilometers Liang. Overland journey from the city of Ambon to Coast Liang about 1 hour. The beach is located in the village of Liang Liang, Central Maluku District is based on research results that deal with the UN agency for global development (UNDP) 1990, this beach is a beach that is ranked first as the most beautiful beaches in Indonesia. underwater panorama is very alluring. For those of you who like to enjoy the beauty of diving under the sea (especially on the location) 50 meters from the shore.
From Honimua You can also get a speedboat to go across to the small island of Pulau Pombo who has some great places for snorkeling and scuba diving around the beautiful shallow reefs. On the northeast coast of Pombo Island, Setan's Cape is the best place to do scuba diving activities by the drop-off of coral reefs, spectacular overhangs, caves and crannies inside. The Manusela National Park in Seram is good for trekking.
Diving around Ambon, Haruka and Saparua.Ambon island in the middle of the Moluccas (Spice Islands) and consists of two peninsula (Leitimor and Hitoe) connected by a narrow neck of land. Bay which formed around 20km into the island with the airport on the north coast and the city of Ambon on the south side. Diving in Ambon mainly carried out along the southern coast, all within easy reach of Maluku Dive Center. The most famous dive sites, although the Twilight Zone is located close to the airport in the Gulf of Amboyna and is a place where you can find some very special animals like frogfishes, mandarin fish, sea horses, scorpionfishes Rhiniopia, stonefishes, ghostpipefishes, pegasus sea moths, and wonderpus flamboyant cuttlefish. Other dive sites are located on the island of Three, a group of small islands at the western end of Ambon. Other dive centers (Paperu Resort) operates from Saparu islands farther to the east. Some excellent dive sites found around the island, especially in the south, around the headland and the island of Nusa Molanda and Sea. Here you find a school of fish, most fish were large, such as jacks, tuna, and sharks pelagigs.
Dive Side Around Ambon, like Ambon, Pulau Tiga, Haruka,  Saparua, Pulau Molana, and Nusa laut :
Dive sites Seram (Ceram): 1. Tanjung Sial
Dive sites Pulau Tiga: 2a Pulau Ela, 2b Pulau Hatala,  2c Pulau Lain
Dive sites Haruku:  14. Haruku, Wo? Batu Kapal, Murdoch's point, Pintu Kota
Dive sites Ambon: 3. Alang, 4. Hatu,  5a Twilight Zone (Laha III),  5b Twilight Zone, (Laha II), 5c Twilight Zone (Laha I),  6. Batulubang – Wreck, 7a, 7b, 8a Maluku, Divers House Reef, 8b Latuhalat, 9a Tanjung Kilang, 9b, 9c, 9d,  9e, 10. Tanjung, Hukurila, 11aTanjung Hutumuri,11b, 11c, 12a Tulehu, 12b,13. Tanjung Setan (Satan's Cape).
Dive sites Saparua: 15. Kulor, 16. Northeast Saparu, 17a Cape Paperu House Reef,  17b, 17c, 18a Southwest Saparu, 18b,
Dive sites Pulau Molana: 19a Molana Northwest, 19b Molana South, 19c Molana East,
Dive sites Nusa Laut :  20a Amet,  20b Akoon.
Dive Resorts / Operators: Maluku Divers (Ambon Island), Paperu Resort (Saparua)
source and more Information for Diving : http://www.starfish.ch/dive/Ambon.html 
The Best Accommodation In Ambon , Just Click Hotel Name's For More Ditel & Booking :
1. Marina Hotel. $31. Jl Yan Pays 16, Harbor, Ambon, Indonesia
2. Aston Natsepa Ambon Resort & Conference Center, $74.  Natsepa Raya Steet, No. 36, Suli Salahutu – Central of Maluku, Harbor, Ambon
3. Victoria Guest House, $21. Jl Selamet Riyadi No 2, Ambon City Center, Ambon, Indonesia
4. Imperial Inn, $13. Jl WR Supratman Tanah Tinggi, Harbor, Ambon, Indonesia
5. Amans Hotel, $27. Jl. Pantai Mardika 53 A, Ambon City Center, Ambon, Indonesia
6. Manise Hotel, $35. Jl WR Supratman No 1, Ambon City Center, Ambon, Indonesia
7. Swiss-Belhotel Ambon, $64. Benteng Kapaha, Harbor, Ambon, Indonesia
8. Amaris Hotel. $35. Jl Diponegoro 82, Harbor, Ambon, Indonesia
More Accommodation  Info, just Click the Logo at Below :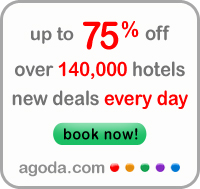 Source : Ambon