Lombok
Lombok is the most popular destination in Nusa Tenggara, with Gili Islands an attractive place for visitors to action both in and out of the water, standing slipped Mount Rinjani attracted trekkers, and a big break on the southern coast magnet for surfers. Matram is the capital of Lombok, this place is a great place for a day trip into the surrounding area, and nearby Senggigi is positioned along the stretch of extraordinary or sweeping bay. In eastern Lombok, Sumbawa very beautiful offering low-key tours and a few good surf breaks.
Lombok Island area to about 80 km from east to west and nearly the same from north to south, with lush green scenery and the chronically dry. Drought, particularly in the south and east, can last for months, causing crop failures and famine, despite some improvements in water management have made life on Lombok is less critical.
Rice is an important crop, although yields are lower than in other regions around it. Tobacco, coconut, coffee, cotton and cotton are also important crops, while clove, vanilla, pineapple and pepper has also been introduced in this area as their livelihoods.
Native tribes of this region is the Sasak tribe, whose population is about 90% of the population of this island, the majority of their religion is Muslim but has a unique culture and language in Lombok. There is also a Hindu Balinese minority here, because this is a legacy now controlled by the Bali Lombok in 1750.
Tropical weather, hot and humid, Lombok is drier than neighboring Bali, which makes it a very attractive option during the rainy season from October to April (rains on Lombok too, but rarely for more than an hour or two). The peak tourist season is from May to August.
Talk
The main local language is Sasak language, the language of indigenous Sasak people of Lombok. Sasak language usually spoken in the whole of Lombok and has a variety of dialects in the whole island. Indonesian is also used or at least understood by the local community and will normally be used in government offices, shops and larger businesses. Namu in the more remote areas and underdeveloped in Lombok, Indonesian is not often used and often can not be understood by local people, especially parents and those who had quit school in the formal school.
English is fairly common in resort areas and sometimes several other European languages are spoken by people involved in tourism.
How to Get There ?
Lombok International Airport is the only current operational airport in Lombok.
The new airport is located near the city of Praya on Jalan Raya, Tanak Awu Lombok Tengah in central south Lombok and is approximately 40 km south of Mataram, and 55 km southeast of the established Senggigi tourism precinct of West Lombok
Bali, is only a short distance by air ( 25 min) with several daily flights by both turboprop and jet powered aircraft.
Indonesian Air Transport (IAT) provide daily services from Bali to Lombok.
Merpati airlines normally has several flights daily but has a reputation for cancelling flights when the flights are not full.
Garuda airlines reintroduced services between Bali and Lombok in 2009.
Wings Abadi code share with Lion Air and recommenced Bali to Lombok flights on 6 September 2010 after an extended absence from the route.
Trans Nusa provide services from Bali and onward routes to other destinations in West Nusa Tengara.
There are daily connections to Java including Jakarta (1 hr 50 min-2 hr ) and Surabaya ( 55-60 min). The direct flights to either Jakarta or Surabaya are a good alternative to the much longer bus/ferry trip via Bali.
Flights to Jakarta are provided by Lion Air (direct), Garuda (direct), and Batavia (with a scheduled stop in Surabaya SUB).
Flights to Surabaya are provided by, Wings Air (the regional feeder affiliate of Lion Air), Batavia and Merpati (currently with a scheduled stop in Bali ) and are often much cheaper than to Jakarta.
Flights to the east include services to and from Sumbawa, Bima  and Komodo at nearby Labuanbajo. Eastward bound services are often disrupted and scheduled flights may change or be cancelled at short notice. Some of the eastward destinations may offer slightly better flight frequencies if you fly to Bali first. In December 2011 Sky Aviation introduced scheduled services from Lombok direct to Flores.
International flights are currently limited to direct services from Singapore  3 times per week and daily from Kuala Lumpur  in Malaysia with a technical stop in Surabaya in East Java and limited seasonal charter services by Nordwind Airlines to Novosibirsk-Tolmachevo in Russia.
Garuda offer one-stop connections from Kuala Lumpur, the Garuda Airlines service is code shared with Malaysian Airlines and is via Jakarta. These flights arrive and depart at the LOP domestic terminal.
The Singapore service is operated by Silk Air. These flights are code shared with Garuda Airlines and Malaysian Airlines, (2 hr 45 min) arriving in Lombok on Friday, Thursday and Saturday evenings. The flights arrive and depart at the International terminal.
AirAsia recently announced they intend to provide flights to Lombok's airport from Kuala Lumpur, commencing 12 Oct 2012.
Visa and departure tax
Visitors who arrive in Lombok from the point of origin outside of Indonesia and clearing customs and immigration at the airport Selaparang Lombok may require the purchase of a visa on arrival (VOA). In January 2010, the only type of visa on arrival facility is available is U.S. $ 25.00 for 30 days. This can be extended later in the local immigration office for a period once only further to 30 days. (The previous 7 days visa on arrival facility is no longer available). Exact change in dollars is recommended, although other major currencies including the amount received, and the changes will usually be given in rupiah. VOA facilities available for incoming international passengers arriving at international terminals Lombok. Arriving passengers passed through a VOA (visa on arrival) the issuance, if any, are then processed through immigration clearance channel for the VOA, Non VOA (if a visa has been obtained prior to departure time), Visa waiver (for eligible countries) and a separate channel for holders Indonesian passport. Baggage retrieval followed by customs and quarantine inspection including baggage checkpoint X-ray.
Indonesian airports normally levy departure taxes upon departing passengers. If you are departing for Lombok from another Indonesian airport you may have to pay a departure tax at that airport. When flying out of Lombok, you are subject to the airports departure tax which can be paid in cash Indonesian Rupiah only, so save some Rupiah currency for the trip out. The airport departure tax is Rp 30.000 for domestic departures, and as of Dec 2010, Rp 100,000 for international departures.For domestic flights, it may assist to work with a reputable travel agent to ensure accurate information regarding which airlines are flying to which locations and the price. Different airlines frequently change both their schedule and their routes depending upon consumer demand and aircraft availability. Do not depend on information from the airlines either by telephone or provided on the Internet by tourism information and internet booking sites as it is frequently outdated.
Get from the airport
Airport Providing Taxi for Passengers at Airport Lombok, you should buy a taxi ticket at the taxi counter, How to pay with cash amount, some taxi drivers will gladly escort you to search place to stay in Lombok, because they will get a commission from the hotel where the tourists Between their stay. This unusual case, because of them that do not get extra money from tourists bought a taxi coupon at the airport.
Metered taxis operate outside the area of  airport or in the parking lot, they could not find the passenger at the airport. which operates with a metered taxi there are taxis and taxi Express Blue bird.
Your hotel can pick you up at the airport since it part of their service, there are also private operators at the airport, they will offer transport services to tourists, and they also will ask the commission to the hotel when they bring tourists to the hotel where they stayed.
Private vehicle access
Private vehicles including cars, shuttle buses, buses and motorbikes may access the airport's public parking area and terminal drop off zones by entering through the main terminal gate. A parking fee or entrance fee is payable at the entrance gate. This fee is payable by all vehicles entering the airport including taxi and motorbikes.
From Bali
Using the ferry from Padang Bai to Lombok is cheaper option but it is very slow, to get to Lombok 4-5 hours travel time and ticket price of Rp 35,000. For lack of good toilet facilities, safety standards are sometimes made anxious tourists, but this ship is still proper to use. This ship is used by local residents to tranfortasi send items of daily need for enhanced, economic and Transforati transfortasi person or animal. This will definitely ship crowded with large or small vehicles therein. This is transfortasi Tranfortasi to local residents rather than tourists. Many travel agents offer tranfortasi from your hotel in Bali go to Lombok, this program with a mini van pick you up at your hotel in Bali and then take you to the harbor in Padang Bai, then you Take a ferry boat, arrived at the Port of Lombok, they will pick up And you take to your destination in Lombok. This Tranfortasi Price Rp 130,000.
You also can use a fast boat from Bali to Lombok, Landa can get this information in the article Gilis island.
To or From Flores and Sumbawa
Ferry runs from the sea port of Lombok to the east toward the Poto Tano in Sumbawa, or vice versa, set transfortasi journey itself is more expensive than you go to a travel agent. If you book at travel agents, they also will offer travel transfortasi from Sumbawa to Flores. The greatest travel agencies are Perama tour, they operate in Bali and Lombok Senggigi.
Some companies also will offer direct service to Flores Komodo / Rinca Island.price U.S. $ 100 .
You Have to be careful when booking travel tickets, you must make sure the ship was operating or not, the weather at sea. And make sure the ticket you no extra charge for baggage bus with the actual amount that you have.
Bemo is a means of short and medium distances transfortasi, Transfotasi is cheap around Rp 5000, usually for tourists Price little higher than usual. for more details how you have to pay, see the local people how they paid for or ask the hotel. Bemo will stop operating when sunset came.
Many Metered Taxis operating in Mataram, Cakranegara and Ampene, they are ready to take to where you want to go in Lombok.
You also can rent a car to go for a walk in Lombok. The rental price of Rp 350,000 to 40,000 per day including driver, but it was not for long distances, if for different long-distance prices.
To get around Lombok by motorcycle, you can rent a motorcycle in Mataram, Senggigi, Mangsit and Inbound, the price of Rp 50000.
With a Ojek or a motor bike taxi you can go to anywhere in Lombok, a short distance Rp 5000, a distance of several kilometers of Rp 10000, or a few kilometers more like Senggi-Ampena Rp 20,000, and even further than that, you can negotiate with a Ojek driver .
To use Cidomo, such as the short distance between the restaurant and your hotel Rp 10,000
If you want to rent a boat you can usually go to a travel agent, hotel or come directly to the beach. If you came directly to the beach is usually constrained by language, but do not worry, there will be no guide who will help you, but this guide will get a commission from the boat owner or the renter boat.
What would you do in Lombok ?
Tanjung A'an is an area close to the sand of Kuta Beach that have very unique, shaped like a pepper.
Sukrna. Seeing local crafts and manufacturing process of weaving in the village Sukarna, Crafts here cheaper than in stores in Senggigi.
Narmada Park is a place of relaxation for the king's garden during Feodalime which is located 10 km east of Mataram. This park has a fountain called the Fountain of Youth when drinking water is believed to be a long life, this place also has a life-style temple, admission price of Rp 4000. For foreign tourists Rp 10000. This place will be crowded by people lombok on Sunday, because this is one of them with family entertainment.
Snorkeling.Very good snorkeling around the island gilis, if lucky you will swim with sea turtles.
Surfing can be done at Kuta beach,  this Place is a paradise for surfers
Scuba Diving. There are several accredited dive centres in Lombok and they provide a wide range of services and packages for scuba diving.
Trekking to Mount Rinjani 3726 meter provided by many travel agents here. This is very good for them who like to climb the mountain.
Fishing. This activity can you do here, you can hire a professional boat operator or the local boat on the coast of Lombok. Make sure the boat carrying the equipment's security at sea.
Biking Tours. Cycling tour guides are available here and will escort you to enjoy Lombok from your bike seat.
The Best Accommodation in Lombok, Just click Hotel Name's for More Ditel & Booking :
1.  The Studio, $110, Jl Lembah 12, Senggigi, Lombok, Indonesia
2. Medana Bay Marina, $48. Tanjung main street, Medana, Lombok, Indonesia
3. Novotel Lombok Hotel, Mandalika Resort Pantai Putri Nyale Pujut Lombok Tengah, Kuta Lombok, Lombok, Indonesia
4. Cocotinos Sekotong Lombok Hotel, Pandanan Village, Sekotong, West Nusa Tenggara, 83365 Pelangan
5. The Santosa Villas & Resort Lombok , Jl. Raya Senggigi Km 8, Lombok, 83125 Senggigi
6. Kebun Villas & Resort , Jl. Senggigi Raya Km. 8, Lombok, 83355 Senggigi
7. Dream Estate Resort, Jalan Wisata Alam, Senggigi, Lombok, Indonesia 83351
8. Puri Mas Boutique Resort & Spa, Mangsit Beach Senggigi, 83355 Mangsit
9. Tugu Lombok Hotel, Jl Sigar Pejalin Sire Beach, Tanjung, Medana, Lombok, Indonesia
10. Holiday Resort Lombok, Senggigi Beach, 83355 Senggigi
11. The Chandi Boutique Resort, Batu Layar – Senggigi – Lombok – Indonesia, 83111 Senggigi
12. Qunci Villas Hotel, Pantai Mangsit Senggigi Mataram, Senggigi, Lombok, Indonesia
More Accommodation In Lombok, Just Click Logo at Below :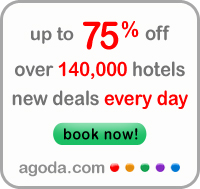 Source : Lombok