Senggigi
Sengigi is a tourist destination center who went to Lombok, and this place is situated in the center sengigi.
Senggigi is formed from several area that stretches along the coast. Boundary is very difficult to determine. To place the development can be found in some areas and undeveloped vacant land open stretches. Great nightlife and restaurants are concentrated in the center of Senggigi. Senggigi far from downtown, to go to downtown can be reached by taxi or public transport.
Mangsit, this place is a bit north of the city Sengigi and have a strip running along the beach hotel with a traditional outrigger boat resting on sand. Mangsit is the gateway to get to the Gili Islands, the Cape and Mount Rinjani. This place has an established resort and hotel. to get to the Wangsit can be achieved easily by bemo or taxi.
Kerangdangan, This place is located in a quiet bay, in the north of the city Sengigi with some rented villa on the beach at the back.
Senggigi (center), not a typical tourist place which can be found in Bali, in which one day could be spent socializing in local bars, restaurants, and shopping.
But this place has a Billiards Table, TV screens with sports broadcasts, Bar, Lounge, and a casual beach restaurant. Many tourists choose Sengigi as a place to rest when they make activities trip to Gilis Island, waterfall, or just exploring the villages, temples, and habitan forest can be reached in a few hours.
Batu Bolong, located south of Senggigi and has hotels, cafes, restaurants, karaoke bars and night clubs, all located along the coast. there is a valley behind the Batu Bolong, here are a residential complex catering to people of Indonesia and foreign long-term, and short. To go to the center of Senggigi can be reached by taxi or Bemo.
Mangsit and Batu Bolong is more focused on hotels located in front along the coast. For the tourism sector in Lombok has been passed hard times in the past, when it's a lot of business in the field of tourism was stopped. Now the tourism business started to recover again. a lot of tourism business growing, new stores, new villas and hotels. Senggigi now more popular with tourists who want to look wonderful scenery, unique culture and sense of Lombok.
How to get there ?
Senggigi is about 15-20 min north of the outskirts of the island's capital Mataram. Airport Taxis and metered taxis are available for connections from the airport.
Airport taksi are only for the use of passengers arriving at the airport and requiring transport to destinations across the island. They are not permitted to carry passengers to the airport when departing the island.
Lombok's new international airport Bandara Internasional Lombok  opened on 1 October 2011. The new airport in Praya has replaced operations at Selaparang International Airport in Mataram. Selaparang Airport was closed for airline operations on the evening of 30 September 2011.
The new airport is located near the city of Praya on Jalan Raya, Tanak Awu Lombok Tengah in central south Lombok and is approximately 40 km south of Mataram, and 55 km southeast of the established Senggigi tourism precinct of West Lombok
From Bali
Some tourists from the island of Bali more like to Gilis / Senggigi using fast boats, travel agent or operator can provide this service.
If you want to save money and brave use slow ferry service from Bali to Lombok harbor, then to Senggigi. Travel agent in Bali offers transfortasi from any point in the south of Bali to the Senggigi, the price of Rp 140,000, including ferry ticket.
Get around in Senggigi
For the price bemo from Senggigi to market Ampena Rp 5,000 / person. prices for the specified distances varying local passengers try to watch when paying for the same distance, if you feel hesitant pay more money around RP 1000-2000.
Bemo stop operating when the sun goes down.
When using the taxi meter, taxi meter there are a few companies in Lombok, which all are operating in Senggigi, the taxi meter is the Bluebird, and Express taxi. whereas only airport taxis take passengers from the airport to the destination only.
Renting a car is an option and many places untu rent a car from the area in Senggigi, car rental rates in 1980 (Suzuki jeep mini jimmy0 Rp 150000-175000, for Toyota Kijang Rp 450,000, which would check the rented vehicle, so be careful when renting a car.
To hire a motrobike, expect to pay around Rp 50,000 for most models and possibly more in peak season when demand for rentals can be very high. Thoroughly check over the motorbike before signing the rental agreement. In Indonesia a helmet is required at all times, lights should be illuminated whilst on the road and.
Prices are negotiable, but for a short distance average price of Rp 5000.
To use Cidomo in Senggi and Lombok are very common, and this is a good tranfortasi for a short distance like to the hotel and restaurant, be sure to agree on a price before you go up to cidomo. for a short distance price of Rp 10,000.
Traditional boats are often known as a Perahu, many operating around Lombok. You can rent a boat at Senggigi beach, either directly to the boat owner or through an agent, if through an agent you must pay commissions to them, whereas you directly to the owner not have to pay commissions, but you can be very lucky if they can speak English.
The traffic around the island is not too crowded so you can use a bicycle to get around to enjoy the natural beauty of Lombok. You can rent at the hotel or you can do a bike tour with Agent bicycle operators in Senggigi. Lombok Biking Tour, Jl. Raya Senggigi (Situated next to Bumbu Cafe), (+62) 370 692 164
What would you do in there?
Pura Batu Bolong, located 2 Km south of Senggi.
A small temple overlooking the Senggigi beach next to a small promontory. At the end of the Cape there is an empty chair representing Brahma the creator. Very nice for see the sunset from this place. for get into this place free.
Senggigi Beach, a sand beach that stretches in Central Senggigi, but the beach is not spectacular and sometimes a little dirty.
Hawkers can be very annoying here. Sunset can be very beautiful here.
Kerangdangan beach, Kerangdangan On Sunday afternoon the beach is the most popular destination for residents of Lombok. They go there for sit on sandy beaches, socialize, have fun or the grassy area behind the shop. People often swim in the ocean and then eat the food on the beach stalls. There are also two smaller and more expensive place with an informal dinner outside in a small cluster with a large pillow Baruga and relaxed service.
Senggigi is the starting point for other activities in Lombok, You can do tours to other locations and return to the same hotel every day. You can go to the tour operator and arrange your trip to tour the tourist attractions in Lombok. tour for a short distance Rp 350,000 including cars and drivers. For longer distances the tour price of Rp 800000-1.000000 This includes driver, car and guide.
Popular tour that can be done in a day trip include :
Visit to the village, including the villages of craftsmen Weaving and other products.
Visit to Waterfall. Waterfalls There are several new, very interesting and a visit to the village in the north of the island.
Car tour through the north coast of Senggigi. Tour is becoming popular because of this program shows a amazing view  of a quiet village, the activities village quiet, green fields with the background mountains, the beaches are deserted, some of the beaches and headlands showed paronama Lombok Strait.
This very popular tour program for local young couples and families.
What activities can be done there?
Surfing, some surf shops in Senggigi, but for surfing should better go away from Senggigi, but still in lombok.
Massage therapy is traditionally done by local Sasak women on the beach, including beach Mangsit and at many hotels. Should be understood this is a traditional massage therapy provided by practitioners of strict local Sasak.
Scuba diving, Snorkeling and PADI certified programs. Several local large operators office here.
Dive operators in Senggigi list:
1. http://www.bluemarlindive.com/blue-marlin-dive-center-holiday-resort-senggigi-
lombok-indonesia.html.
2. http://www.divezone-lombok.com or Dive@DiveZone-Lombok.com
3. http://dreamdivers.com/en/senggig
Snorkeling and spear fishing, for better security to go with a friend who has experience with the geography of local diving underwater coral reefs and currents in Senggigi, Gilis Island and Mangsit.
Bicycle Rides, Some hotels rent out bicycles to get around Senggigi.
Forest trekking, Trekking program that offers trips into the hills and forests west Lombok, and also includes knowledge about the villages and forest areas west of Lombok. They will pick up in the hotel and provide lunch.
Sea Kayaking, You can do kayaking from Senggigi beach – to the Gilis islands via the sea.
Kayaking ToursGuided by Kayak tours around the islands of the southwest including  Gili  Nanggung and Gili Lampu. long program of 1-6 days with camping on the island. The program is available at agency offices Ocean Club Lombok, Senggigi.
The Best Accommodation In Senggigi, Just Click Hotel Name's For more ditel & Booking :
1. Dream Estate Resort. $74. Jalan Wisata Alam, Senggigi, Lombok, Indonesia
2. Indah Homestay. $12. Jl. Raya Senggigi, Gg. Kapitan, Kampung Loco, Senggigi, Lombok, Indonesia
3. Jayakarta Hotel Lombok , $49.   Jl. Raya Senggigi Km.4, Po Box 1112, Mataram, West Lombok, 83355 Senggigi
4. Jeevaklui Hotel, $ 159.  jl. Raya Klui beach No.1, Senggigi, Lombok, Indonesia
5. Kebun Villas & Resort, $140. Jl. Senggigi Raya Km. 8, Senggigi, Lombok, Indonesia 83355
6. The Chandi Boutique Resort,  $72. Jl. Raya Senggigi Batulayar, Senggigi, Lombok, Indonesia 83355
7. Senggigi Beach Hotel, $63 Jl Raya Senggigi, PO Box 1001, 83355 Senggigi
8. Pool Villa Club Senggigi Beach Hotel , $186.  Jl Raya Senggigi PO BOX 1001, 83355 Senggigi
9. The Santosa Villas & Resort $66. , Jl. Raya Senggigi Km. 8, Senggigi, Lombok, Indonesia
10. Qunci Villas Hotel, $106.  Pantai Mangsit Senggigi Mataram, Senggigi, Lombok, Indonesia
11. Holiday Resort Lombok, $60. Jalan Raya Sengiggi, Senggigi Beach, Mataram, Senggigi, Lombok, Indonesia
12. The Alang Alang Beach Resort, $73. Lombok – West Nusa Tenggara, Senggigi, Lombok, Indonesia
13. Sheraton Senggigi Beach Resort, $67. Jalan Raya Senggigi Km. 8, Senggigi, Lombok, Indonesia
14. Puri Mas Boutique Resorts & Spa. $81. Jl. Raya Senggigi Km 14 Mangsit Beach, Senggigi, Lombok, Indonesia
15. Melasa House Boutique B&B. $62. Jl. Nascafe no 4, Dusun Melase, Batu Layar, Near Senggigi, West Lombok, West Nusa Tenggara.
16. The Alang Alang Beach Resort, $73.  Lombok – West Nusa Tenggara, Senggigi, Lombok, Indonesia
17. Graha Senggigi Hotel, $48.  Jl. Raya Senggigi, Lombok Barat, Senggigi, Lombok, Indonesia
18. Narmada Convention Hall. $86. Jl. Majapahit Mataram , Senggigi, Lombok, Indonesia
19. Baleku Hotel. $14. Jalan Raya , Senggigi, Lombok, Indonesia
20. The Studio. $99. Jl Lembah 12, Senggigi, Lombok, Indonesia
21. The Puncak. $124. Jl.Semilir 13, Senggigi, Lombok, Indonesia
22. The Ocean View Villa. $198. Jl. Semilir No.1, Senggigi, Lombok, Indonesia
23. Transit Hotel Lombok. $30. Raya Senggigi Street, Batu Bolong, Senggigi, Lombok, Indonesia
24. Sendok Guest House. $20. Jl. Raya Senggigi Km 8, Senggigi, Senggigi, Lombok, Indonesia
25. Puri Bunga Beach Cottages Hotel. $33 Jl Raya Senggigi PO BOX 1050, Senggigi, Lombok, Indonesia
26. Puri Malimbu Beach Hotel. $107. Jl. Raya Malimbu 999, Senggigi, Lombok, Indonesia
27. Puri Malimbu Hill Hotel. $99. Jl. Raya Malimbu, Senggigi, Lombok, Indonesia
28. Bintang Senggigi Hotel. $46. Jl. Raya Senggigi Mataram, Senggigi, Lombok, Indonesia
29. Bukit Senggigi Hotel. $27. JL. Raya Senggigi, Km 13, Senggigi, Lombok, Indonesia
30. Mascot Beach Hotel. $47. Jalan Raya Senggigi P.O Box 907, Senggigi, Lombok, Indonesia
31. Rinjani Beach Eco Resort. $21. Karang Atas, Sokong, Tanjung, Senggigi, Lombok, Indonesia
32. d'Oria Boutique Resort Lombok. $81. Jl. Raya Senggigi, Lendang Luar, Lombok Utara, Senggigi
33. Villa Tiara. $33. Jl. Bukit Batu Layar No. 42, Senggigi, Lombok, Indonesia
34. De Reef Villa. $523. Jalan Raya Senggigi, Stangi Beach, Senggigi, Lombok, Indonesia
35. Central Inn Senggigi. $28. Jalan Raya Senggigi Km 8, Senggigi, Lombok, Indonesia
36. Jo Je Boutique & Bungallow. $111. Jl. Raya Sengigi, Batubolong, Senggigi, Lombok, Indonesia
37. Living Asia Resort and Spa. $75. Jalan. Raya Senggigi, Senggigi, Lombok, Indonesia
More Accommodation Info in Senggigi, Just Click LOGO at Below :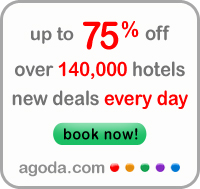 Source : Senggigi