Sulawesi
Sulawesi area approximately 174 000 km², people on this island of religion to Islam, Christian, Hindu and animist beliefs. The island is shaped weird, but weird is Beautiful, strange here That this island have an incredible diversity of Cultures, Laskap and its people. Sailors of the Bugis and Minahasa, Indonesia They made Sulawesi modern with Their trade by sea.
Tanah Toraja is very Fascinating, Because this place is surrounded by Majestic mountains and rice fields, in Addition very complex death ritual ceremony, Such as cave Tombs, tau-tau (Carved Wood Carved as sculptures in the face of the deceased), a the cult of the buffalo, house-shaped boats and the dead are treated like They are still alive. all this like you live in another world. This is the most interesting to visit.
The name is known by the Portuguese island called Sulawesi, the most popular overland route is Makassar, Lake Poso, Manado, Bunaken, Tanah Toraja and Togean Island. Island Sulawesi many tourist destinations for the National Park, there could see the ancient megaliths in Lore Lindu , Tarsius in Tangkoko and Bira Beach.
To the Sea, used to perform the activities of the best snorkeling and diving in Indonesia, maybe in the World.
There are beautiful beaches on the islands in the Sulawesi relaxing togean Island. Wakatobi and Bunaken island for snorkeling and diving, Wakatobi is located in Southeast Sulawesi.
History
The majority of the population of of this island is semenajung Bugis in the southwest, and the religious Christian Minahasa tribe at the north end. while the Toraja have architectural buildings and ceremonies of the most popular on the island.
While ethnic minorities are a nomadic tribe of sea Bajo, played a very important island in the 16th century, because the kingdom of Gowa at the time was the most powerful kingdom in Sulawesi, which conduct trade cooperation with tribal Bajo. Bajo trades such as sea cucumbers have komuditi favored by Chinese people, tortoise skin, swallow bird nest and pearl, which is what makes international traders interested to cooperate with the kingdom of Gowa.
The Dutch are very interested in Makassar because makassar is where the spice trade is good and the Netherlands want to monopolize the spice trade eastward, the Netherlands has been destroyed and sank 6 ships in the port of Makassar Portuguese in 1660 and also captured the fort ruler of Gowa (Sultan Hasanuddin) , and forced the Sultan Hasanuddin to be a trade alliance in 1667. In the end the Dutch can control all its foreign trading in Makassar.
After Indonesian independence from the Netherlands, disputes between civilians still in Sulawesi until the 1960s, it also inhibits the post-war reconstruction between Indonesia and the Netherlands. After conflict was finished, the cities in Sulawesi experienced a very rapid development. But in 1998 there have been more disputes between civilians in Poso in Central Sulawesi, and in this region is still tense, although there has been an effort from the Indonesian government to reduce the dispute, now situation in Poso quiet.
Regions and Cities in Sulawesi :
1. Central Sulawesi (Sulawesi Tengah)  : Gorontalo capital
2. North Sulawesi (Sulawesi Utara) : Manado
3. South Sulawesi (Sulawesi Selatan): Makassar
4. South East Sulawesi (Sulawesi Tenggara): Kendari
5. West Sulawesi (Sulawesi Barat) : Mamuju
Famous Tourist Destination in Sulawesi :
1. Bunaken : marine park with some of the best in the world of diving
2. Tana Toraja : the highlands famous for elaborate funeral rituals
3. Togian Islands : tourism destination for diving
4 . Wakotobi : The purpose for diving tourism.
How to Get There ?
From Domestic
Sulawesi has 2 major airport in Makassar and Manado. Both Airport This is connected with the airport at all airports Indonesia. the two airport connects directly flights from Java, Bali, Kalimantan, Maluku and Papua, but for the connection of indirect flights to Sumatra and Nusa southeast. Archipelago airline Merpati Airlines and Lion Air are the main companies that serve the Celebes, and there are airlines that serve Sulawesi, such as: Adam Air, Batavia Air, Bouraq, Garuda Indonesia, Sriwijaya Air and wings.
From International
From overseas to Sulawesi using Silk Air from Singapore to Manado which has scheduled flights 4 times / week. Monday, Wednesday, Friday and Saturday. with a ticket price of U.S. $ 250 / 375 (one way / return). Buroq and Merpati flight between Manado and Davao in the southern Philippines. only once / week. ticket price of U.S. $ 110/200.
The distance between Manado and Makassar 1,900 km, Road connecting the two regions is narrow, winding, potholed and dangerous.
But travel by bus from Makassar to Tana Toraja way better. while the road to the islands Togean a bad road quality.
When to Sulawesi with Boats, mostly derived from the company fleet Pelni, Pelni Pelabungan operate in Makassar, Bitung (Manado Harbour), Pare-pare and Toli-toli, as well as other small ports:
Some of the ship that stopped in Makassar and / or Bitung (Manado) include:
1. AGOA Mas For East Kalimantan.
2. Awu To Nusa Tenggara, Bali and East Kalimantan.
3. Hill Siguntang For South Moluccas, Banda, Papua and Java.
4. Ciremai For North Maluku, Papua and the northern part of Jakarta.
5. Kambuna For Java and East Kalimantan.
6. Flores To the north of Papua and East Kalimantan.
7. Lambelu For Java and South and North Maluku.
8. Rinjani For southern Maluku, Papua, the south and north, and Java.
9. Sirimau To Nusa Tenggara, Java and East Kalimantan.
10.Tilongkabila To Nusa Tenggara and Bali.
11. Umsini For Java, East Kalimantan and North Maluku
what will we do there ?
The area around Tana Toraja is an interesting area visited, diverse Christian population here, people still practice their culture strong and united with the Christian. Tana Toraja Residents will be happy to welcome visitors and invite tourists to participate in funeral ceremonies involving pengorabanan animals such as buffalo, pigs etc.
For diving and snorkeling, could go to Bunaken, Wakatobi Island and Togean.
Accommodation in Sulawesi, Just Click Logo at below for More ditel & Booking :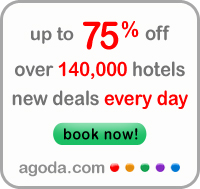 Source : Sulawesi