Tana Toraja
Tana Toraja is located in Central Sulawesi, and 328 km from Makassar. Tana Toraja at an altitude of 300-2880 m above sea level and is inhabited by the Toraja tribe living in mountainous areas and still maintain a lifestyle that is typical (Austronesian). Is also a rural area. Tanah Toraja menghasailkan Cocoa, coffee, cloves and rice. Toraja Arabica coffee from the coffee world famous.
If you visited here many will we see here, but we will see is the culture of the people there and the landscape.
For culture you can see a very attractive traditional house which was among bamboo trees on a hilltop and is decorated with a number of buffalo horns mounted on the front of the traditional house.
Seeing Tana Toraja Funeral tribe at the expense of many Buffalo, Pigs and other livestock animals. Baby graves, graves in the hills in which there are coffins and corpses are placed and arranged based on the family line.
Residents of Tana Toraja Mayoritsa religion is Christian, but culture, magic, and joined the Christian mysticism.
Temperatures in Tana Toraja 16-28 degrees is a combination tropical temperature and the temperature of the mountains.
Culture
Implement the teachings of Christianity here Animist the religion with influences, such as the funeral ceremony are: The body of the deceased are stored until several years later when the family has enough money they perform the ceremony Tomate. This ceremony is known, but a little terrifying because many buffaloes and pigs slaughtered, so spirit of the deceased were taken to the wild water buffalo and pigs Baka (puya). The ceremony was also there and dance ritual.Buffalo fighting festival lasted for 1 week. Then the bodies were the resource persons taken and buried in caves in front of statues placed (tau-tau) the which is similar to the deceased's face, or inside hollow trees or hung on the cliff as well.
Tana Toraja has an amazing view of Nature.
Globalization and tourism even though it may have an impact, but here it does not happen the impact of globalization and tourism, and culture still survive and have not changed in 100 years.
Tana Toraja, How to Get in?
If you use the plane, you can come to Hasanudi Airport in Makassar, then flew to the airport in Tana Toraja, To Flight from Hasanuddin airport to Tana Toraja every Tuesday and Friday. Leaving the plane at 10:00 hours to Tana Toraja, and from Tana Toraja – Makassar at 11:30, the flight takes 55 minutes. The ticket price of Rp 204,000, which is used aircraft propeller aircraft Cassa.
The distance between the Makassar to Tana Toraja 300 km long and 8-9 hours journey by bus, a bus ticket Harag Rp 80,000 for air-conditioned bus from Makassar, Tana Toraja. Bis leaving on morning or evening. This Bis is very Comfortable and clean, but this trip was take a long time and exhausting.
You can also rent a car and driver to go from Makassar to Tana Toraja, to rent a car and driver Rp 700,000 / day for one direction only. This price can be less dependent you are negotiating with the owner of the car, if you want to stay in Tana Toraja for several days by car rental, the rent is Rp 400,000 / day are included driver.
When using Bemo / Mikrolet, cost is Rp 2000 for a short distance and when several Km Rp 10,000 (for villages located in remote areas)
Tana Toraja, what will we do there?
Hotel will offer the services of local guides at a price of Rp 150,000 / day. Tour guides will explain about the practices and local habits, and also places of interest. but you can also make the trip without a guide.
What attractive event in this tourist area are: The existence of ceremonial Rambu Tuka (thanksgiving) and burial (Rambu Solo) which is an event every year. In addition to the event, visitors can see up close the other interesting cultural attractions such as storage bodies in the shelter body shaped "containers" giant with a height of 10 meters and 3 meters wide & tongkonan already 600 years old in Londa, Rantepao.
Tana Toraja, For the season of Funeral, usually after the harvest in July-October.
Here was a couple of places to visit, such as:
Tongkonan Pallawa is one tongkonan / Traditional House is very exciting and was among the trees bamboo on top of the hill. Located about 12 km to the north of Rantepao. Tongkonan is decorated with a buffalo horn is placed at the front of the custom house.
Londa is a steep rock in the tomb of a typical Tana Toraja. Located about 5 km to the south of Rantepao. One of the Londa is located in a high hill with a cave in which the coffin-coffin set according to the family line, on the other one left open hillside overlooking the green expanse of scenery.
Ke'te Kesu is a stunning tourism object in this village of Tongkonan, granary and surrounding buildings in the megaliths. Located about 4 miles southeast of Rantepao. About 100 yards behind this village there is a cliff burial site with tombs dependent and tau-tau in a given building stone fence. Statue of tau-tau is made similar to people who died. This village is also known for its skills sculpture owned by the citizens as well as a great place to shop for souvenirs.
Batu Tumonga is the area that can be found around 56 stone menhirs in one circle with 4 trees in the middle. Located in an area Sesean with altitude 1300 meters above sea level. Most stone menhir has a height of about 2-3 meters. From here you can see the beauty of Rantepao and surrounding valleys.
Lemo is a place that is often called as the home of spirits. At the funeral Lemo we can see the dead bodies are stored in the open, center the steep rocks. Burial complex is a mix between death, arts, and ritual. At certain times of the clothes the bodies will be replaced with a ceremony Ma 'Nene.
Bori Parinding is a combination of ceremony and burial. Ceremonial ground is an open space used for traditional ceremonies, including ritual for the dead and Thansgiving.
Kande Api is a place that consists of houses and barns, land and places of burial.
Nanggala is a site that consists of 2 houses (tongkonan) and 16 barns (grass), arranged in rows and aligned east-west.
Pune is a Buntu sites Buntu Pune, and Rante Karassik.
Rante Karassik is  a ceremonial ground on a sloping hill.
Tumakke is the site of Tumakke which displays a distinctive traditional house built on a raised terrace.
Baby graves in the trees at Kampung Kambira Tarra, Sangalla District, about 20 kilometers from Rantepao, this tree there the corpse a baby aged 0-7 years.
To bury the baby in the tree Tarra was not implemented since the last decades, but the tree where the "burying" dead baby was still there and visited by many tourists. This tree is about 3.5 meters in diameter, saved dozens of dead babies.
There are many journeys through the various types of tombs, and including the popular sites. the majority can be reached by local transport like Bemo of Rantepao and you also do not need a tour guide.
In Tana Toraja has a very nice accommodation, like hotels and non-star hotel, Tana Torja is the only place that has good accommodation in South Sulawesu besides Makassar.
Non-star hotel facilities are also great, they provide sports facilities, hot water, double / single bed, telephone lines, spa, laundry, food, etc..
Hotels can also organize tours for tours, trekking, and rafting.
The Best Accommodation in Tana Toraja, Just Click hotel Name's For more Ditel & Booking :

1. Luta Resort Toraja, $51. Jl Dr Ratulangi No 26 Rantepao, Tana Toraja , Tana Toraja, Indonesia 91831
2. Hotel Indra Toraja, $25. Jl. Landorundun No. 63, Tana Toraja , Tana Toraja, Indonesia
3. Rantepao Lodge Hotel , $39.  Jl. Pao Rura, Poros Makale, Tana Toraja , Tana Toraja, Indonesia
4. Hotel Pison, $15.  Jalan Pongtiku II no. 8, Rantepao, Tana Toraja , Tana Toraja, Indonesia 91831
5.  Sahid Toraja Hotel. $37. Jl. Raya Gettengan 1 Mengkendek 91811, Tana Toraja, Tana Toraja, Indonesia
6. Pantan Toraja Hotel, $34. Jl Pongtiku 116, Tana Toraja , Tana Toraja, Indonesia
More accommodation Info, just Click Logo at Below :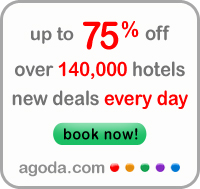 Source : Tana Toraja